ere are some of the best ways to view CHM Files on MAC OS. Some of the freeware CHM readers are listed here which are compatible with MAC OS. 
Thank you for reading this post, don't forget to subscribe!
About CHM File Format
Before mentioning the list of MAC CHM readers; here is an explanation of CHM file format:
.CHM Format is the patent format by Microsoft developed as help manuals that provides instructions of softwares, ebook or other help files. Most of the 'Help' button in softwares pops out CHM file format where you can access instructional tutorials on how to use the program.
If you are on Ubuntu then follow this guide for converting CHM into PDF and viewing it on your PDF reader. Also, sometimes you get an error message such as 'Cannot open CHM files' in Windows. But most of the time, CHM formats are automatically opened in Windows OS. And now, how to view CHM Files on Mac OS?
Therefore, below is the list of the best freeware CHM readers for MAC OS.. if you know any other freeware CHM program that can be listed here then let me know through your comments.
View CHM Files on Mac OS
So how do you open CHM file on Mac OS? After digging through the internet; I found some of the free MAC CHM reader that will open CHM format files and they are listed here in no particular order. Note that all these programs are completely free 😉
1. Mac iCHM reader
iCHM is an completely free and functional CHM reader for MAC that has the ability to search, tab browse files, navigate instantly and export CHM to PDF format without too much of fuss.
You might also like:
OS 5.1.1 Users, Download Absinthe 2.0 Now!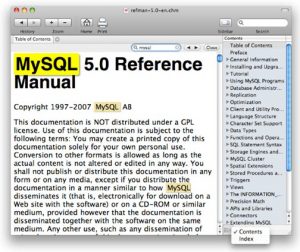 You can directly download iCHM reader from here
2. Chmox viewer
Though Chmox CHM viewer for MAC is not updated anymore but this program is a good chm viewer! It does handle chm files appropriately, just like iCHM reader – You can convert CHM to PDF format and also search text in chm files instantly.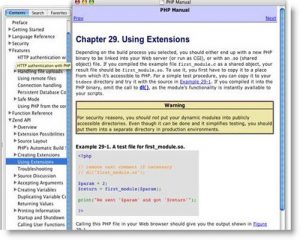 Download Chmox for Mac. Once you have downloaded Chmox, drag and drop it to the 'Application' folder and now try to open CHM file. Works like a charm!
3. Chamonix File Viewer
CHM files seems to work easily with Chamonix viewer which has features much more similar to that of the default windows CHM reader with options to add pages as favorites, search content and navigate through the index.
Even larger CHM files are opened in Chamonix and supports printing of individual pages as well.
Latest posts by waseem fazal
(see all)